The Property:
Laguna Woods is a city in Orange County, California which contains over 12,700 homes and 20,000 residents. About ninety percent of the city consists of Laguna Woods Village, a private gated retirement community, formerly known as Leisure World. The property covers 4 square miles.
The Problem:
The property was suffering from leaky copper drinking water pipes. The owners were seeking a cost effective, long-term solution with minimal impact to the members of the community.

The Solution:
ePIPE – fast, clean and convenient solution for failing pipes.
Laguna Woods chose the patented ePIPE process to restore their drinking water pipes IN-PLACE. ePIPE prevents leaks and reduces lead leaching with minimal disruption. The process is clean and fast and does not require the reconstruction and related costs associated with traditional repair methods such as a repipe.
Using ePIPE, each unit was restored in a matter of hours with NO displacement of residents and minimal impact to their daily routines.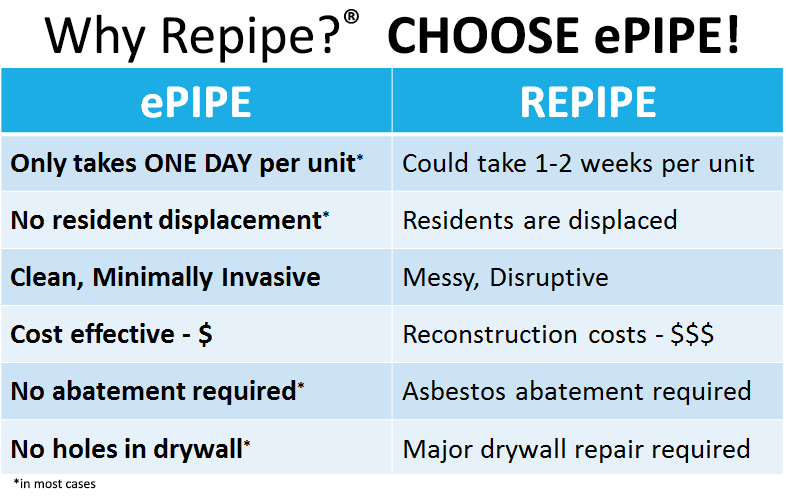 "ePIPE is great. It's less invasive, less inconvenience to the members – they don't have to be displaced, they have water at the end of the day. I love it." Joe Barrera, Operations Supervisor, Laguna Woods Village